NOVEMBER 14 @ 7 PM EST
November 14 @ 7:00 pm

-

9:00 pm
Event Navigation
Authors: Benjamin Spratt & Joshua Stanton – Virtual
Awakenings: American Jewish Transformation in Identity, Leadership, and Belonging
Moderators: Rabbi Caine and Rabbi Whinston
NONFICTION
The Amer­i­can Dias­po­ra needs a new uni­fy­ing vision, as a net­work of indi­vid­u­als har­ness­es Jew­ish tra­di­tion to real­ize the human pow­er for good in an increas­ing­ly com­pli­cat­ed and frac­tured world. We are on the cusp of a Jew­ish awak­en­ing, inspired by Jew­ish prac­tice but open to all. New pos­si­bil­i­ties abound. Lines of lead­er­ship are being redrawn, with cler­gy ced­ing pow­er to a broad­en­ing cohort of Jew­ish pro­fes­sion­als and lay lead­ers. Tech­nol­o­gy is enabling us to explore the pos­si­bil­i­ty of com­mu­ni­ties based on shared inter­ests and val­ues, rather than shared neigh­bor­hoods. On-going efforts could enable plu­ral­ism to over­take denom­i­na­tion­al­ism and cre­ate spaces for peo­ple who range from open-mind­ed ultra-Ortho­dox to hyphen­at­ed het­ero­dox to learn, grow, and explore Jew­ish­ly togeth­er. Israel can engage with the Amer­i­can Dias­po­ra as a respect­ed peer, rather than a vul­ner­a­ble depen­dent. A mul­tira­cial, multi­gen­der, self-actu­al­ized Dias­po­ra awaits us, as we cen­ter human needs and rec­og­nize that our peo­ple can no longer be defined by genet­ics, so much as by con­tin­u­al self-improve­ment through inten­tion­al prac­tice, com­mu­ni­ty, and belief in our high­er purpose.
Ben Spratt (he/​him) is the 11th Senior Rab­bi in Con­gre­ga­tion Rodeph Sholom's 180-year his­to­ry. His Jew­ish jour­ney took him from the Ortho­dox, Recon­struc­tion­ist, and Renew­al worlds to becom­ing ordained from the Con­ser­v­a­tive movement's Jew­ish The­o­log­i­cal Sem­i­nary. In 2014, he co-found­ed Tribe, a joint ini­tia­tive to engage Jew­ish Mil­len­ni­als through grass­roots lead­er­ship and a com­mu­ni­ty of empow­er­ment. In 2016, Rab­bi Spratt and Can­tor Shay­na De Lowe col­lab­o­rat­ed to reimag­ine the future of a large lega­cy con­gre­ga­tion, plant­i­ng the seeds of Minyan, a Jew­ish small-group-based approach to human flour­ish­ing through connection.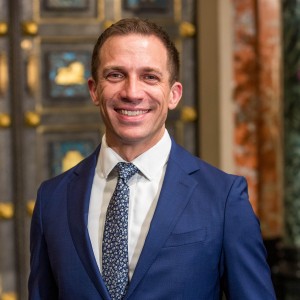 Rab­bi Joshua Stan­ton is spir­i­tu­al leader of East End Tem­ple and Senior Fel­low of CLAL — The Nation­al Jew­ish Cen­ter for Learn­ing and Lead­er­ship. A sought-after speak­er and award-win­ning leader, he has appeared on CNN and CNBC, in the Wall Street Jour­nal and USA Today, and in media, pub­li­ca­tions, and doc­u­men­taries in more than a dozen languages.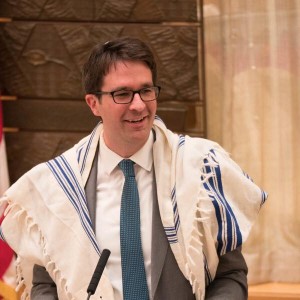 Related Events