NOVEMBER 13 @ 11 AM EST
November 13 @ 11:00 am

-

1:00 pm
Event Navigation
Author: Franki Bagdade – In-Person
I Love My Kids, But I Don't Always Like Them: Expert Advice for Parents of Challenging Children
NONFICTION
Par­ent­ing chal­leng­ing chil­dren suc­cess­ful­ly can present obsta­cles beyond the typ­i­cal parent's expe­ri­ence, knowl­edge, or imag­i­na­tion. Writ­ten by an expert with 20 years of expe­ri­ence in obser­va­tion and study in the class­room and recre­ation­al pro­grams, this book focus­es on behav­ioral chal­lenges in chil­dren and serves as a guide for par­ents on how to improve their child's behavior.
– Does your child strug­gle with age expect­ed tasks and have dif­fi­cul­ty social­ly, trou­ble focus­ing, man­ag­ing school or with sib­ling relations?
– Is your fam­i­ly strug­gling because one of your chil­dren seems to con­sume all of your parental energy?
Fran­ki Bag­dade (M. Ed.), a dynam­ic and cre­ative con­sul­tant skilled in prob­lem solv­ing and out-of-the-box solu­tions, pro­vides a new approach with sim­ple steps that estab­lish new struc­tures, sys­tems, and strate­gies in and out of the home to empow­er your child take respon­si­bil­i­ty for his or her own behav­ior-and allows you to once again enjoy your child. Her rec­om­men­da­tions have been praised by par­ents, edu­ca­tors, and readers.
Fran­ki has over 20 years of expe­ri­ence in the world of chil­dren with extra needs— non-tra­di­tion­al learn­ing envi­ron­ments, camp­ing and every­thing in between. In the more tra­di­tion­al envi­ron­ment, Fran­ki has worked all types of class­rooms from spe­cial needs resource room to gen­er­al edu­ca­tion, pre-school through high school as a teacher con­sul­tant, resource room coor­di­na­tor, and pro­fes­sion­al devel­op­ment train­er. Gift­ed in work­ing with kids who strug­gle with age-expect­ed tasks, social dif­fi­cul­ties, focus­ing strug­gles and man­ag­ing school. Described as a dynam­ic and cre­ative con­sul­tant, skilled in ​"prob­lem solv­ing" and out-of-the-box solu­tions, she is excit­ed to put her unique and spe­cial­ized skills to work for you! Fran­ki is a pub­lished author, I Love My Kids But I Don't Always Like Them, 2022– MSI PRESS. Fran­ki enjoys free­lance writ­ing, blog­ging as well as cre­at­ing cur­ricu­lum and edu­ca­tion­al resources for teach­ers, par­ents and men­tal health professionals.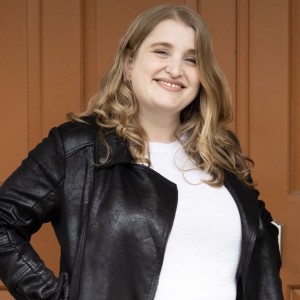 Related Events