NOVEMBER 15 @ 1 PM EST
November 15 @ 1:00 pm

-

3:00 pm
Event Navigation
Author: Gwen Strauss – Virtual
The Nine: The True Story of a Band of Women Who Survived the Worst of Nazi Germany
Moderator: Charles Newman
NONFICTION
The Nine fol­lows the true sto­ry of the author's great aunt Hélène Podliasky, who led a band of nine female resis­tance fight­ers as they escaped a Ger­man forced labor camp and made a ten-day jour­ney across the front lines of WWII from Ger­many back to Paris.
The nine women were all under thir­ty when they joined the resis­tance. They smug­gled arms through Europe, har­bored para­chut­ing agents, coor­di­nat­ed com­mu­ni­ca­tions between region­al sec­tors, trekked escape routes to Spain and hid Jew­ish chil­dren in scat­tered apart­ments. They were arrest­ed by French police, inter­ro­gat­ed and tor­tured by the Gestapo. They were sub­ject­ed to a series of French pris­ons and deport­ed to Ger­many. The group formed along the way, meet­ing at dif­fer­ent points, in prison, in tran­sit, and at Ravens­brück. By the time they were enslaved at the labor camp in Leipzig, they were a close-knit group of friends. Dur­ing the final days of the war, forced onto a death march, the nine chose their moment and made a dar­ing escape.
Draw­ing on incred­i­ble research, this pow­er­ful, heart-stop­ping nar­ra­tive is a mov­ing trib­ute to the pow­er of human­i­ty and friend­ship in the dark­est of times.
Gwen Strauss' poems, short sto­ries and essays have appeared in numer­ous jour­nals includ­ing The New Repub­lic, Lon­don Sun­day Times, New Eng­land Review, and Keny­on Review and she has pub­lished a col­lec­tion of poet­ry, Trail of Stones. She was born and spent her ear­ly years in Haiti. Strauss lives in South­ern France, where she is the Direc­tor of the artist's res­i­den­cy pro­gram at the Dora Maar House.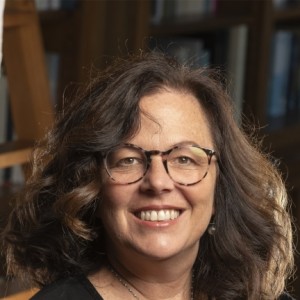 Related Events