November 6 @ 11 AM EST – IN-PERSON
November 6, 2022 @ 11:00 am

-

1:00 pm
Event Navigation
SPONSORED BY: HEBREW DAY SCHOOL OF ANN ARBOR AND ANN ARBOR DISTRICT LIBRARY
Children's Author: Ruth Behar – In-Person at the Ann Arbor District Library
Tia Fortuna's New Home
FICTION
Tía For­tu­na is in the process of leav­ing her Mia­mi home for an assist­ed liv­ing facil­i­ty. Con­front­ed with the inevitabil­i­ty of this event, she wise­ly tells her niece, ​"Estrel­la, it's time to say good­bye and wish for mazal bueno." Chil­dren read­ing the book will learn about Sephardic cul­ture and also feel reas­sured that Tía Fortuna's atti­tude, as much as mazal, will enable her to adjust to a new life.
Ruth Behar was born in Havana, Cuba to a mixed Ashke­­nazi-Sephardic fam­i­ly. She grew up in New York, and became the first Lati­na to win a MacArthur Genius Grant. A cul­tur­al anthro­pol­o­gist, poet, and fic­tion writer, she explores Jew­ish iden­ti­ty in Cuban con­texts in her award-win­n­ing mid­­dle-grade nov­els, Lucky Bro­ken Girl and Let­ters from Cuba, and pic­ture book, Tía For­tu­na's New Home. A grad­u­ate of Wes­leyan and Prince­ton, Behar is the James W. Fer­nan­dez Dis­tin­guished Pro­fes­sor at the Uni­ver­si­ty of Michi­gan, Ann Arbor.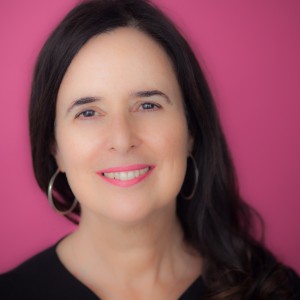 THANK YOU TO THE HEBREW DAY SCHOOL OF ANN ARBOR FOR CO-SPONSORING THIS EVENT!